WinWedge Professional Edition
WinWedge Professional Edition is a highly advanced set of applications that all work together to get data from practically any type of data source (RS232, RS485, some USB, TCP/IP or Disk File Data) directly into any application program or web application running on a stand-alone PC or across any TCP/IP network – including Ethernet or the Internet.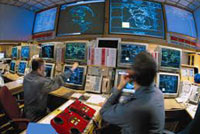 The Professional Edition has a more advanced data parser that allows you to parse, filter and format more complex data from more sophisticated devices than the Standard Edition of WinWedge. Some of the advanced features of the parser are the ability to work with raw binary or hex data, the ability to apply math expressions to individual data fields in a stream of data for the purpose of scaling the data or converting units (i.e. convert inches to millimeters, grams to ounces, etc.). WinWedge Pro also adds a number of advanced capabilities to the Standard Edition including a "Log to Disk Mode" that allows you to use it as an advanced serial data logger. You can also define format expressions in WinWedge Pro that allow you to do things like force a specific number of decimal places in numeric values or force data to contain an exact number or sequence of characters.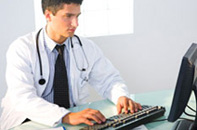 The Professional Edition also has the ability to send or receive RS232 serial data across a TCP/IP network using two additional programs called TCP-Wedge and TCP-Com. TCP-Com is designed to expose a RS232 serial port to a TCP/IP port on a network and TCP-Wedge is exactly the same as WinWedge Pro except that it inputs data from a TCP/IP port instead of an RS232 serial port. With TCP-Com and TCP-Wedge, you could do things like connect a RS232 serial device to the serial port on one PC and then use TCP-Wedge to input data from that serial device directly into a program running on another PC somewhere in either the same network or across the Internet. For example, you could have a GPS receiver or a scale sending data into the serial port on a PC in New Zealand and then input the data from the device across the Internet directly into a spreadsheet running on a PC in Canada.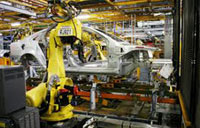 In addition to the above, WinWedge Pro also comes with a program called File-Wedge that does the same thing as WinWedge and TCP-Wedge except that it inputs data from a disk file. For example, you could use File-Wedge to read data from a disk file and then feed that data directly into a database or web-based application as keystrokes or using DDE. You can think of File-Wedge as a shoe horn for getting data that exists in a disk file into some other program where you would normally have to type the data in – without having to actually type anything. File Wedge would do all the typing for you.
Features
* Includes all the features of WinWedge Standard plus these advanced features…
Extended support for 2-way I/O to give you more options for controlling serial devices.
Supports up to 99 com ports simultaneously.
Support for any serial data including Binary, Hexadecimal and Octal as well as ASCII.
Maximum field lengths up to 64K (vs. 256 bytes in WinWedge).
30 powerful math and string functions including scaling, conversions, arithmetic and logical operators.
Sophisticated data parsing, filtering and formatting of any type or structure of data even very sophisticated data.
Virtual Instrument Mode to simulate data from any device.
Hot-Key activated output strings and Hot Key control of all WinWedge Pro features.
Assign multiple actions to a single Hot Key keystroke.
A Pre-Input Character Translation table that can be used to simplify complex input data record structures.
More advanced data filtering options.
Expanded DDE support provides more precise control over serial I/O functions directly from within other Windows applications.
An optional Disk File Logging mode. Use it to log serial or TCP/IP data to a disk file in the background.
Hier geht es weiter
Wir können Ihnen dieses Produkt zur Zeit leider nicht anbieten.
Bitte kontaktieren Sie uns für weitere Informationen. Wir beraten und unterstützen Sie gerne.
Was sagen unsere Kunden über uns?
Bob's performance was outstanding – a real credit to the company.
Easy to book a place on the course, helpful staff at Adept. Very good introduction to the Endnote software, covered a wide range of topics. Knowledgeable on the Endnote program. Very helpful in answering any questions. Pace of learning was fine. Very good facilities.
Ms N Calver, Manchester, UK
Sie uns Ihre Kollegen machen einen tollen Job und machen es mir als berufsbegleitende Bachelorstudentin einfach mit EndNote zu arbeiten! Herzlichen Dank dafür!
K.T., Gronau
Thank you so much for your help in this matter. I can now get on with my work without obstructions. I am very grateful and cannot sing your praises enough.
Download Support
Zur Zeit ist es uns leider nicht möglich die folgenden Produkte anzubieten. Wir arbeiten jedoch daran Ihnen ein möglichst vielfältiges Produktsortiment zur Verfügung zu stellen. Bitte kontaktieren Sie uns wenn Sie Fragen oder Anregungen haben.